Home
Resources

Case Studies

---
Software For Design Sizing And Performance Estimation Of Axial Piston Pumps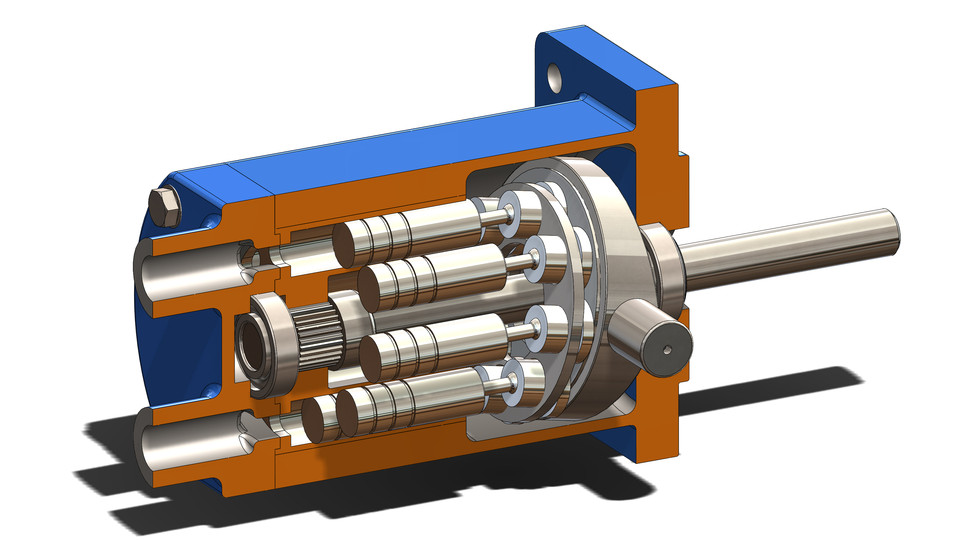 Our customer is one of the premier defense laboratories in India. They were involved in the design and development of a swash-plate type axial piston pump. The piston pump was to be used in the hydraulic system of a fighter aircraft. The requirement of the design was to conform to the acceptance and quality testing of Center for Military Airworthiness and Certification.

Zeus Numerix approached the problem by first sizing the required axial piston pump by comparison against commercially available piston pump. The code was designed to achieve 95 percent volumetric and 90 percent mechanical efficiency. To arrive at a preliminary sizing from a conceptual layout, the operation of the piston pump was simulated. This predicted the time history of the cylinder pressures and the associated leakages for an efficient design. Sensitivity of the clearances was modeled. The mathematical model was developed in two stages viz. (i) constant flow axial piston pump with fixed swash plate (ii) variable flow axial piston pump with pressure compensator.

The customer was delivered with the final design of the axial piston pump with its mathematical model written in 'C'. Sensitivity analysis was done by varying the design variables to identify the criticalities on pump performance. The software developed helped in optimally designing the axial piston pump as per the required specifications.