Home
Resources

Case Studies

---
Development Of A Custom 3-d Visualization Tool For Metal Casting Analysis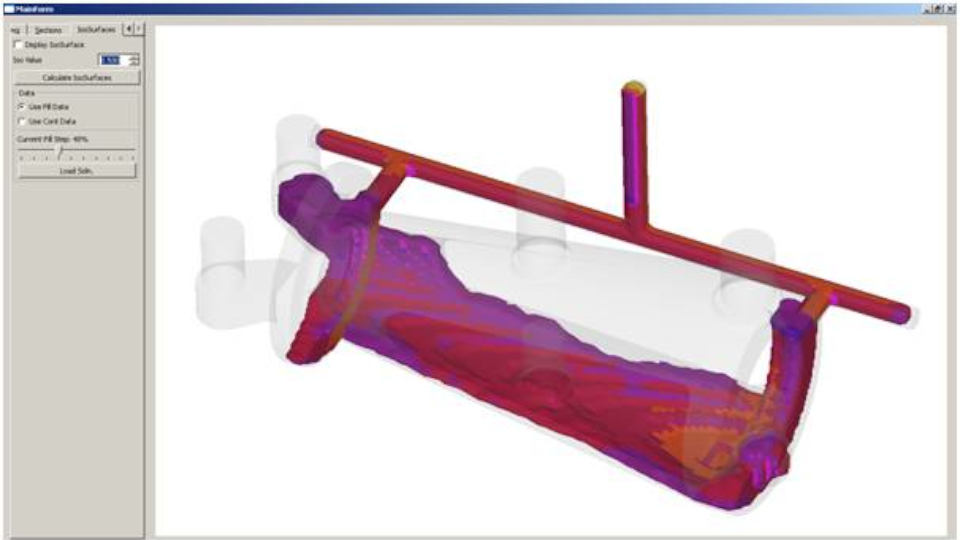 Our customer is a small niche company developing engineering analysis software for DFM (Design-for-Manufacturability) focusing on process of metal casting. While developing an advanced module for simulating metal flow and solidification, they required an equally powerful post processing tool for visualization of the process of cast filling. The visualization module was needed to be fast and accurate for enabling a high quality analysis experience for user. With limited resources and short time at hand, our customer sought for a third party custom tool that gets seamlessly integrated with their existing software package.

Zeus Numerix had the right combination of experience and expertise for developing the required visualization module. Having previously developed in-house, full-fledged, generic visualization software – ViewZ™, Zeus Numerix was fully prepared to handle this developmental effort. Implementation of the visualization algorithms was carried out as per the customer's requirements following a very close interaction with him, hence saving on precious time and cost.

Customer was provided with the visualization module as a Windows DLL, which was integrated into their analysis software framework. A very satisfactory performance was obtained from the integrated software as met all their requirements. The launch of new version of customer's software was made possible within 3 months and within budget constraints.