Directors
Board of
Directors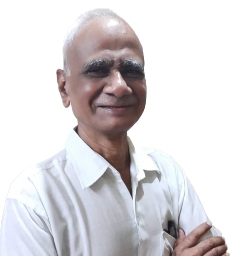 Dr. Gopal Shevare
Founder, Chairman
Dr Shevare is one of the founders of Zeus Numerix. He was a professor at the Department of Aerospace Engineering, IIT Bombay for more than 40 years. His areas of interest include Fluid Machinery, computational geometry, design optimization, experimental aerodynamics, flight dynamics, acoustics and electromagnetism. He was instrumental in the creation of India's first and only CFD software, which laid the foundations for Zeus Numerix.
Dr Shevare has his B. Tech, M. Tech and PhD in Aerospace Engineering from IIT Bombay. He has been the recipient of the excellence in teaching award from IIT Bombay and the best alumni award from ANSI.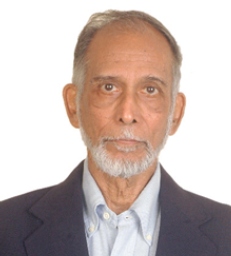 Dr. Shilowbhadra Banerjee
Founder, Director
Dr Banerjee is one of the founders of Zeus Numerix. He has over 45 years of diverse professional experience as a professor, director, consultant & entrepreneur in a variety of organizations. After a 23 years stint as a professor at IIT Bombay, Dr Banerjee led National Metallurgical Laboratory and SAIL as the Director. He made his impact through his leadership skills, his focus on the quality of innovation and human resource development.
Dr Banerjee is a graduate from IIT Kharagpur in Metallurgical Engineering and obtained a PhD from IIT Bombay. He is the author of 51 publications, 17 patents and a recipient of 9 prestigious awards.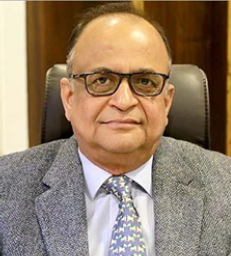 Hemant Jalan
Director
Hemant Jalan is a Director of our Board since 2007. He is the founder and Managing Director of Indigo Paints Ltd and has over two decades of experience in the paint industry. He built a high growth business around niche products and effective distribution channels that outperformed all the established players. Hemant brings dynamism, his vast management and finance experience and a strategic mindset towards solving business problems at Zeus Numerix.
Hemant holds a B.Tech. degree in chemical engineering from the IIT Kanpur, a master's degree in science from Stanford University and a degree in business administration from the University of Chicago.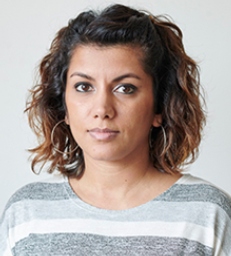 Neha Murarka
Director
As a Director on the Board of Zeus Numerix, Neha Murarka focuses on bridging the gap between the worlds of technology and business. She has 13 years of experience in software development, followed by 5 years as an entrepreneur. She runs her own technical blog to help young professionals and startups with technical projects while working as Chief Technology Officer at her own company, Mata Securities Pvt. Ltd.
Neha holds a bachelor's degree in Computer Science from The College of Wooster and a master's degree in Machine Learning from University College London.
Management
Management
Team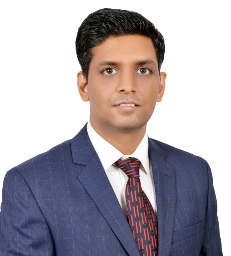 Basant Gupta
Chief Executive Officer
Basant Gupta is one of the founders of Zeus Numerix. As CEO, he inspires and leads the team with great passion towards company goals and vision. He is excited about simulation methods for unconventional engineering problems. Basant was a member of Niti Aayog's Champion of Change initiative. He also participated in formulating new Science, Technology and Innovation Policy (STIP 2020) as a member of the group on entrepreneurship.
Basant is a graduate in mechanical engineering from IIT Bombay. He also obtained his master's degree from IIT Bombay with a specialization in thermal and fluids engineering.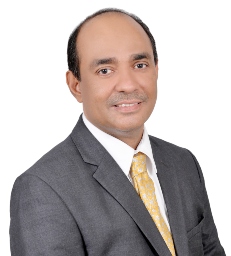 Irshad Khan
Chief Operating Officer
Irshad Khan is one of the founders and COO of Zeus Numerix. He has over 2 decades of experience and drives the company's consistent growth in revenue, margin and stakeholder satisfaction. Irshad focuses his energy on creating and growing an industry-leading team of subject matter experts. Under his leadership, the company remains updated with the latest in-house infrastructure for large scale computing and with equipment for new product development.
Irshad holds a bachelor's degree in Mechanical Engineering from Pune University. His work as Research Associate at IIT Bombay led to the development of India's only structured mesh generator, GridZTM.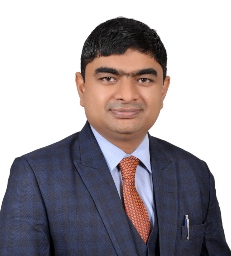 Abhishek Jain
Chief Business Officer
Abhishek Jain is Chief Business Officer (CBO) at Zeus Numerix. He is responsible for forging long term relationship with potential customers and collaborators. He is active with industry associations and high-ranking policymakers in recommending action items towards self-reliance in defence technologies. Abhishek is a recipient of the India Innovation Growth medal and the first Technology Development Fund project. He is an invited speaker and mentor to start-ups.
Abhishek holds a master's degree in technology from the Indian Institute of Technology, Bombay with a specialization in Aerodynamics. He is associated with Zeus Numerix since the inception of the company.