Home
Resources

Case Studies

---
Design Development And Supply Of Thrust Cradle For Testing Ic Engine Of Airship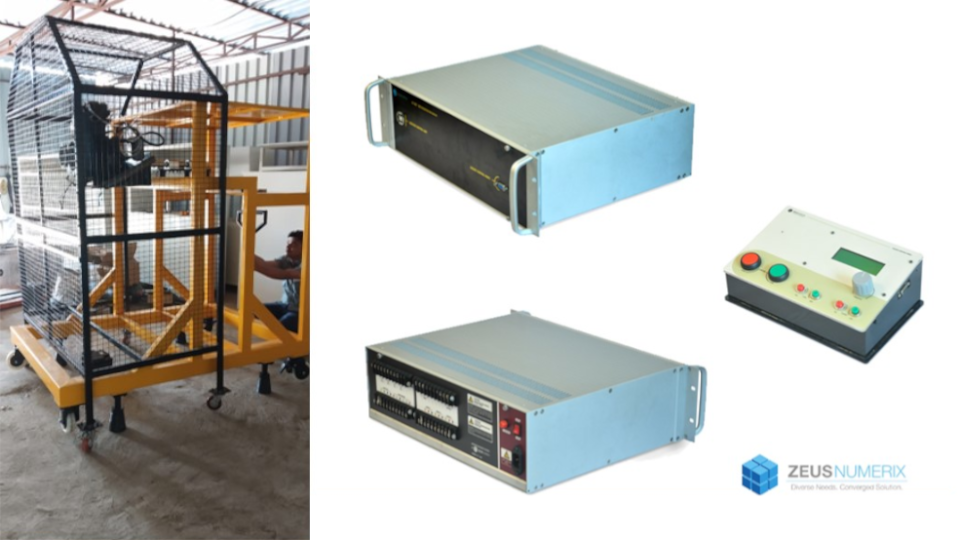 Our customer is a premier Defense Design and Development organization in India. They wanted to design and develop a Thrust cradle for its IC Engines. The thrust cradle should be able to do ground testing, performance evaluation & measurements of important operational parameters for the aero grade, air-cooled, reciprocating IC engines.

Zeus Numerix developed a test stand from concept drawings through CAD manufacturing drawings. The stand was manufactured and tested and shown to meet the client's expectations. The instrumentation and data acquisition system were designed and realized and involved custom- designed signal conditioning electronics integrated with NI DAQ system. A custom, PC based, command and control software was developed with measurement logging capabilities was implemented to complete the package.

The custom designed thrust cradle, instrumentation and control software were all delivered to the client as a turn-key solution. ZN has demonstrated its ability to deliver high quality integrated electro-mechanical solutions to the satisfaction of its customers.