Home
Resources

Case Studies

---
Design And Development Of Test Rig For 125 Tph Composite Sea Water Pump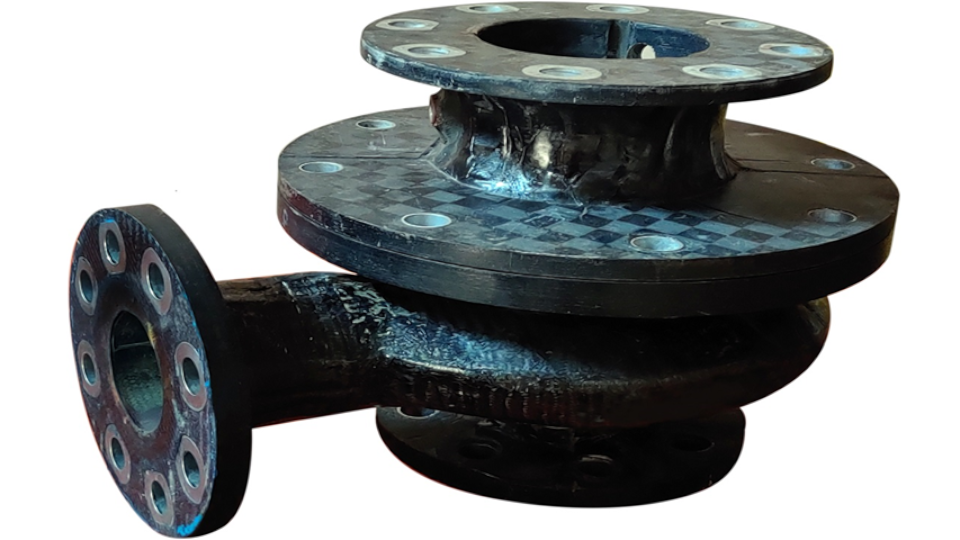 Technology Development Fund by DRDO HQ awarded project for design and development of composite material sea water pump. The use of carbon composite was preferred to metal to decrease the galvanic corrosion and reduction in weight. Two types of pumps are required to be developed one for the recirculation of seawater for cooling requirements and other a portable dewatering pump.
Zeus Numerix approached the problem by first undertaking hydraulic design of the pumps using the Hydraulic Institute Standards (HIS). The approach yielded the required parameters such as impeller diameter, impeller eye diameter, overall width of impeller, number of vanes, shroud thickness, axial thrust, radial thrust, shaft diameter, and tentative motor power etc. Detailed CAD design was followed by CFD analysis especially on the Impeller. Iterative CFD and FEM analysis helped to arrive at the final shape of the pump. Motor was designed specifically for the pumps. Navy approved vendors were selected for the supply of seal, starter, and other small items. Final design was subjected to NSS Grade 'A' shock testing in a DRDO lab.
Assembly requirements were developed along with QAP documents. User manual was developed for the pump operation. The recirculation pump was subjected to 100 hours of endurance test that is passed successfully. The pumping element weight was reduced to 25% and efficiency increased by 16%. Pumps will now be tested on ships.